About Us
Our pawsitive approach ensures dogs feel fully supported. We've designed our own products with comfort and security in mind, and offer the best training methods to fetch their fullest potential!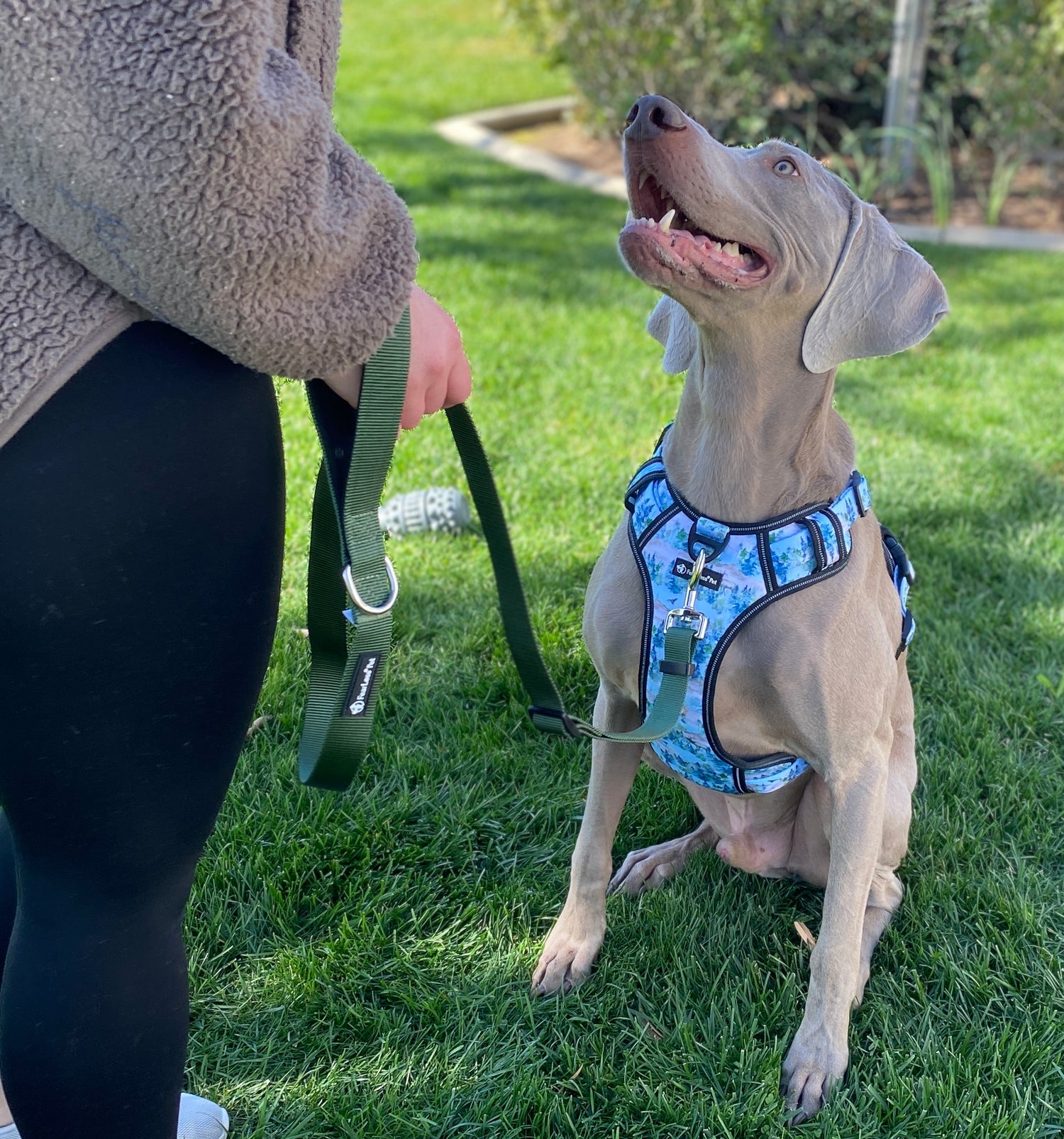 Our Mission
Our ultimate goal is to ensure that dogs are forever wagging with joy (and looking mighty stylish too). Whatever they're up to - walking, hiking, training, or just lazing around - we've got them covered! Our cozy gear and unbeatable training methods make sure that your furry companion's needs are always met. And hey, not only does this lead to quick behavior changes but it also builds up their confidence levels and sends their happy meters into overdrive!
My Story
I didn't grow up dreaming of becoming a dog trainer or the owner of a dog brand but I did have a deep love and understanding of animals which ultimately led me here.
It wasn't until my own dog had behavior problems that led me to become a Professional Dog Trainer. My best pal Rex, our mascot and my reason for being here, was both aggressive and reactive towards other dogs and people. He had bit several of my friends and going to the Veterinarian was a nightmare. I called and hired a very expensive dog trainer for Rex and he told me Rex "could not be helped" and "would never have friends". I refused to accept this, enrolled myself into positive reinforcement dog training classes, read every book I could get my hands on and, within the course of several months, Rex transformed for being fearful of people to running in circles of joy when my friends came over. I was even able to throw him a birthday bash - full of people and other dogs and he had a blast! He also ended having many dog friends and that trainer was wrong. I had actually changed Rex's feelings, without using force or intimidation and his transformation was incredible! It was then that I knew I had to spend the rest of my life helping others to do the same with their dogs.
The products are also my passion. Along with wanting the best training for dogs I also want to offer kind products that solve problems, too.
There is absolutely no reason to use pain for training or walking our dogs, I have proven it time and time again and I hope you can learn too.
Thank you for being here,
Chris Durrant, CPDT-KA & Founder of FearLess Pet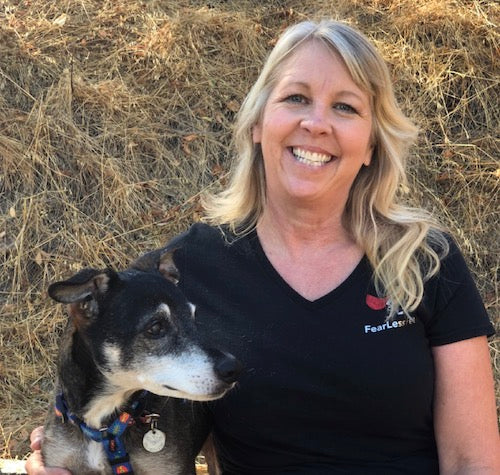 Thank you for being here! If you have any questions, concerns or comments or if I can help you with your dog in anyway, please reach out.
Email Me