About Us
Our pawsitive approach ensures dogs feel fully supported. We've designed our own products with comfort and security in mind, and offer the best training methods to fetch their fullest potential!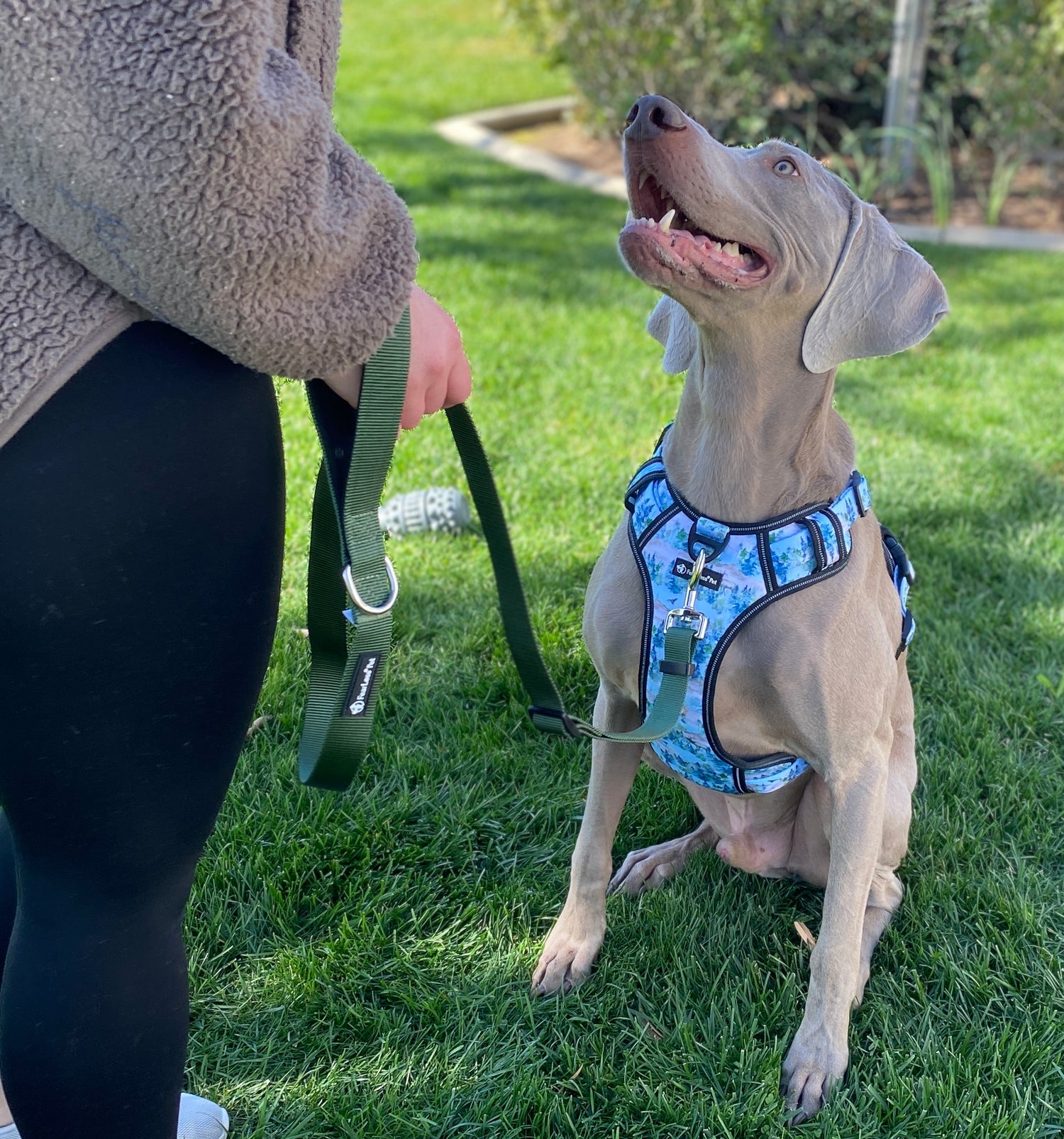 Our Mission
Our ultimate goal is to ensure that dogs are forever wagging with joy (and looking mighty stylish too). Whatever they're up to - walking, hiking, training, or just lazing around - we've got them covered! Our cozy gear and unbeatable training methods make sure that your furry companion's needs are always met. And hey, not only does this lead to quick behavior changes but it also builds up their confidence levels and sends their happy meters into overdrive!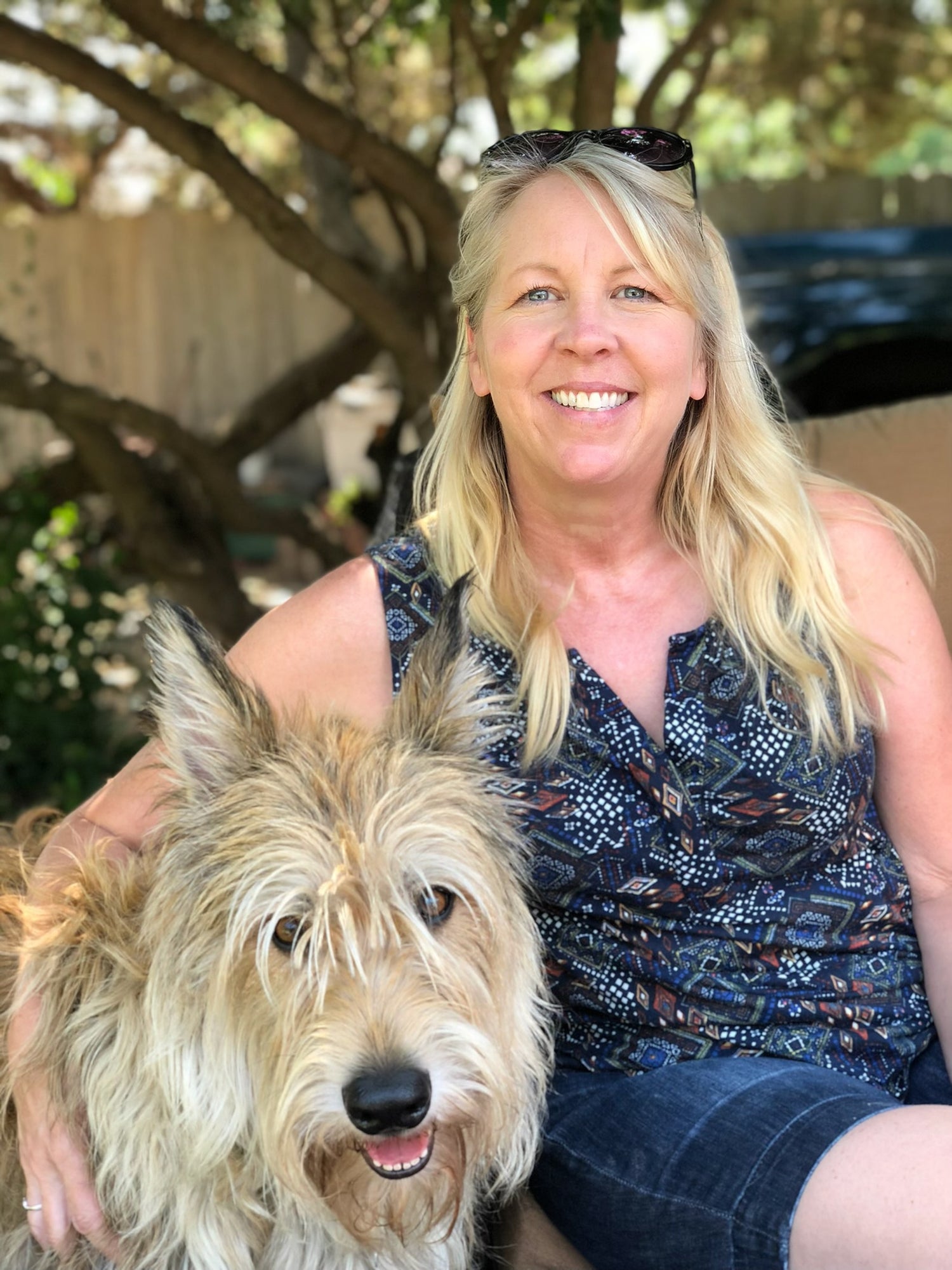 My Wish for You
My utmost goal is to provide you with products and training that will enable you to cultivate a relationship with your beloved dog based on kindness, empathy, and mutual respect.
Chris Durrant, Founder of FearLess Pet
Certified Dog Trainer (CPDT-KA), Behaviorist Specializing in Fear & Reactivity
My Story
Before I was a professional dog trainer I was a professional dog walker and pet sitter. While I truly love dogs, some of the behaviors I had to deal with were frustrating and was tired. The dogs would pull on leash and bark at other dogs. It seemed that no matter what "gear" they had on they still pulled on leash and acted out. To top it off, my own dog had problems at home. He was reactive on leash and aggressive to people that came to my home. I decided to make a change and learn everything I could about dogs.
I dove deep into dog behavior through classes and reading every book I could get my hands on. I was learning so much and it was working! Eventually, I decided to become a Certified Dog Trainer. The change with my own dog Rex who went from biting my friends to running in circles of joy when they came over was nothing short of miraculous. I was hooked! I became certified through the Council for Professional Dog Trainer as a CPDT-KA and could not wait to share all that I had learned. Through this process I learned that training is KEY to all dog problems – including leash pulling. I also learned that painful training collars do not teach a dog to stop pulling on leash. I was so successful that I set out to start a company - a company that does things differently. A company that always put the dog's best interest first.
There is no doubt that having your dog in comfortable gear and rewarding them for good choices, will increase good behavior. Plus, you will build your dog's confidence in a way that can't be done with the use of pain or force.
To date, I've designed and patented two collars. The Safe Cinch Dog Collar is made to replace choke and martingale dog collars. While still offering protection from the dog "backing out" of the collar, the Safe Cinch Dog Collar only closes two inches - just enough to keep them safe without choking them. My other collar, the Walk Star is currently in mass production. This collar is wide and padded, desinged to support the dog's neck while the owner trains them. It's a "un-training collar" meaning when the dog is wearing it both the human and the dog are committed to working together to stop leash pulling. This collar comes with the leash training for free!
I want to ensure that every person has access to affordable and safe products along with high quality dog training. That is why I founded FearLess Pet. I hope to take the fear out of products and training.
Thank you for being here,
Chris Durrant, CPDT-KA & Founder of FearLess Pet